Snail Games USA To Introduce Groundbreaking Smartphones and Gaming Devices at International CES
Posted in Company on January 08,2015
​
Eye-tracking, Glasses-Free 3D Display Integrated Into Snail Games Smartphones
Poised to Change The Face of Mobile Gaming
LOS ANGELES, CA – Snail Games USA is poised to change the face of mobile gaming with the debut of their new line of gaming smartphones – the W and W 3D - alongside their new OBox gaming console at the 2015 International CES in Las Vegas this week. A dominant player in the entertainment software publishing industry in China, Snail aims to broaden the scope of mobile gaming and home entertainment with their unique new gaming hardware products.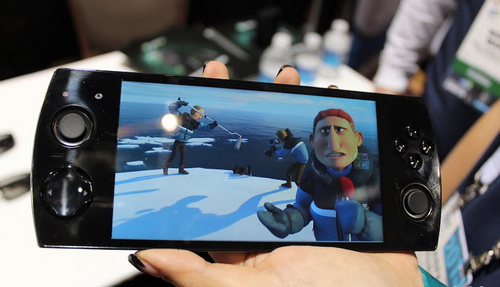 Snail's new gaming smartphones, the W and W 3D, integrate the layout of a traditional gamepad, with physical buttons and dual joysticks, into the phone's design. Running an adapted Android OS, the phones also feature button recognition software, allowing users to play through their favorite mobile titles with the feel and control of a gaming device.
Beyond the impressive standard hardware, the W 3D also makes exclusive use of Snail's latest advancement in eye-tracking and glasses-free 3D display technologies. With a 5.5" HD display, the new eye-tracking 3D allows users to experience glasses-free 3D graphics with real-time auto-adjustment for viewing angle for a more fun and immersive 3D visual experience.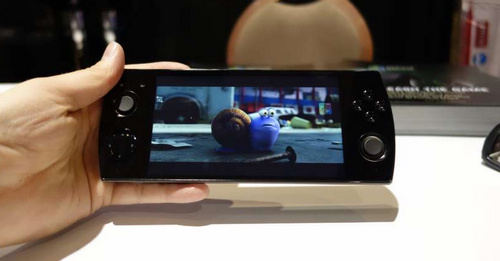 According Snail Games USA Vice President Jim Tsai, the phones will come fully-loaded with more than 30 of Snail's most popular games, free of charge. The W and W 3D will also support downloading from the large Android library of games, allowing users access to top mobile titles. The phones available in the North American market will arrive unlocked and compatible with most U.S. network providers. In addition to the specially designed layout, the devices are fully functional smartphones with competitive specs, complete with dual cameras, Android-based applications, and impressive battery life.
Built on the same principles as their gaming smartphones, Snail is also set to reveal its new gaming console, the OBox. Also Android-based, the OBox uses an adapted operating system that provides users with access to a wide range of games and applications. The game console enables 3D video output on 3D compatible TVs, and supports PC game porting to provide greater and higher quality choices in available games. The OBox uses a dual-joystick controller for the feel familiar to console gamers, while integrating a new "air-mouse" control system for motion-sensor pointing and controls.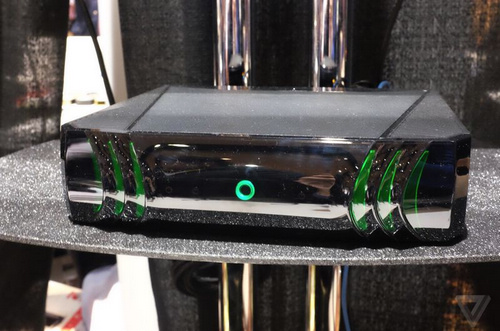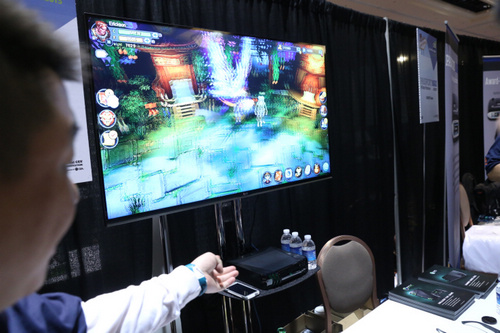 "The W 3D and OBox gaming systems were designed, from the outset to enhance the thrilling and fast-paced nature of 3D online gaming," said Tsai, "Snail's products promise to bring customers a truly engaging gaming experience in this era of mobile communication and home entertainment."
Snail Games will display and demo their groundbreaking product line at the International CES, January 6-9 from Tech East Booth #25602 in the Las Vegas Convention Center South Hall.

About Snail Games
Founded in 2000 in Suzhou, Snail Games was one of China's first online game companies. Snail Games is currently one of the largest 3D game developers in China, with over 5.5 million registered players world-wide including China, the US, and Russia.
Snail Games USA is the US-based subsidiary of Snail Games responsible for localization of products in the North and South American markets.
Snail Mobile was founded in January of 2014 to provide mobile network services throughout China. It has received recognition for its sustainable MNVO business model and innovations in data services.
For more information, please visit http://mobile.snail.com/en/