W3D Feature Spotlight: Specs and Battery Life
Posted in Company on June 12,2015
The W3D is designed from the ground up to provide players with the best handheld Android gaming experience possible. Android game development has been advancing rapidly over the past few years – mobile games are no longer only for casual audiences. Ambitious mobile titles like our own Taichi Panda, the recently-announced Age of Wushu Dynasty, and Gameloft's Modern Combat series are expansive, graphically-impressive mobile games with hours upon hours of content.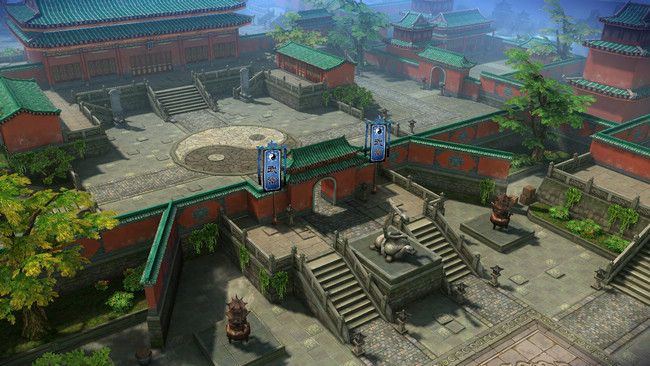 Pictured: In-game screenshot of the upcoming Age of Wushu Dynasty Mobile Game

As game development continues to advance, current mainstream mobile hardware has difficulty keeping up, causing players to experience long load times, sub-optimal controls, and choppy, inconsistent framerates in the latest games.

That's why we decided to design the W3D to be as powerful as possible to provide the best gaming experience for our players. Powered by the MT6595 2.0GHz octa-core processor and a Power VR Series 6 G6200 Rogue GPU, the W3D has more than enough power to smoothly run even the most demanding games.

Normally, an octa-core processor would require so much energy to support, the battery life of the device would be extremely short. However, the MT6595 is embedded with MediaTek CorePilot technology, which activates each of the 8 cores individually based on the load currently put on the phone. Paired with the W3D's high-capacity 4000mAh battery, the W3D's battery can last a full day while idle, and for over 7 hours of continuous gaming.

The chart below shows a comparison of the W3D's tech specs compared to some of the current most popular smartphones: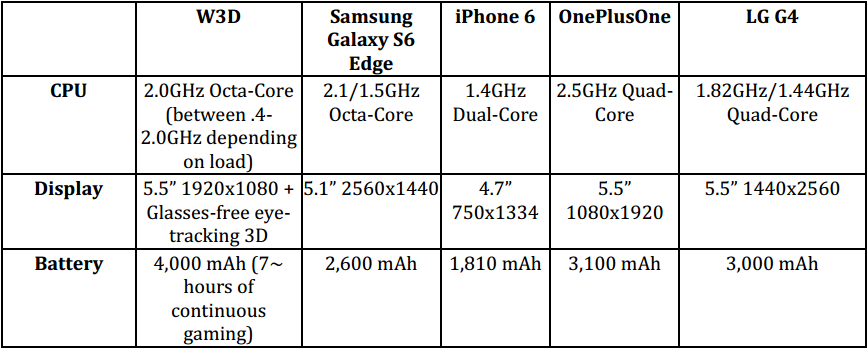 In developing the W3D, we aim to not only give gamers the best possible experience with their favorite mobile games, but to also provide developers with a powerful, innovative mobile platform on which they can develop even more ambitious games, and enter into a whole new era of mobile gaming.

For more info on the W3D, make sure to check out the official W3D page here.

Remember to follow Snail Mobile USA on Twitter and like us on Facebook for more updates on the W3D and our other upcoming products!