Snail @ E3 2015 - Day 1, the W3D turns heads at E3!
Posted in Company on June 18,2015
Day 1 of E3 has come and gone like a hurricane.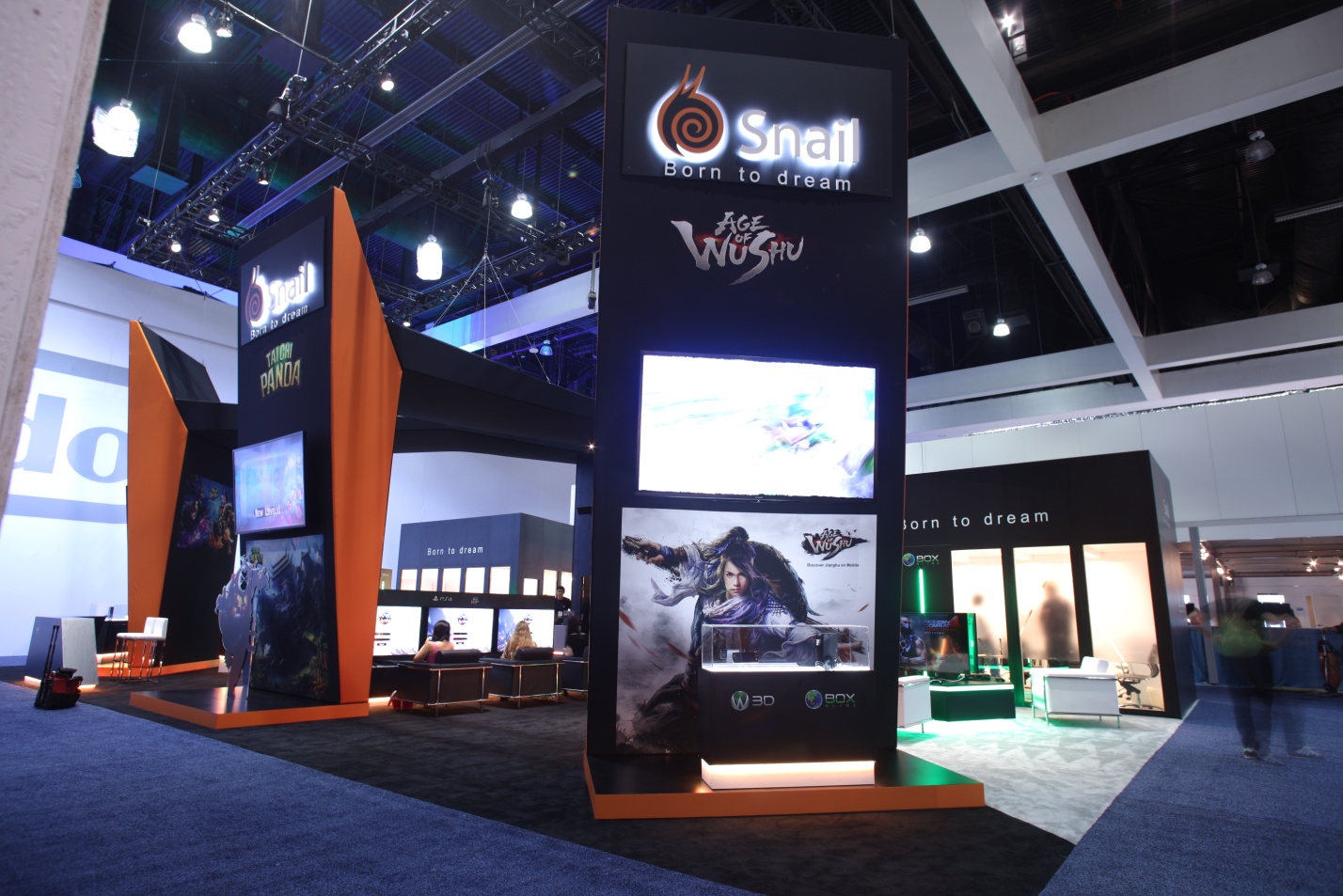 Snail's booth was packed all day long - word about the W3D spread fast and every section was crowded with people waiting for a chance to try out the device for themselves. Tech-focused media were especially impressed with the phone's specs - mentioning the 2.0GHz octa-core CPU, glasses-free 3D display and 4,000 mAh battery made a few groups do double-takes.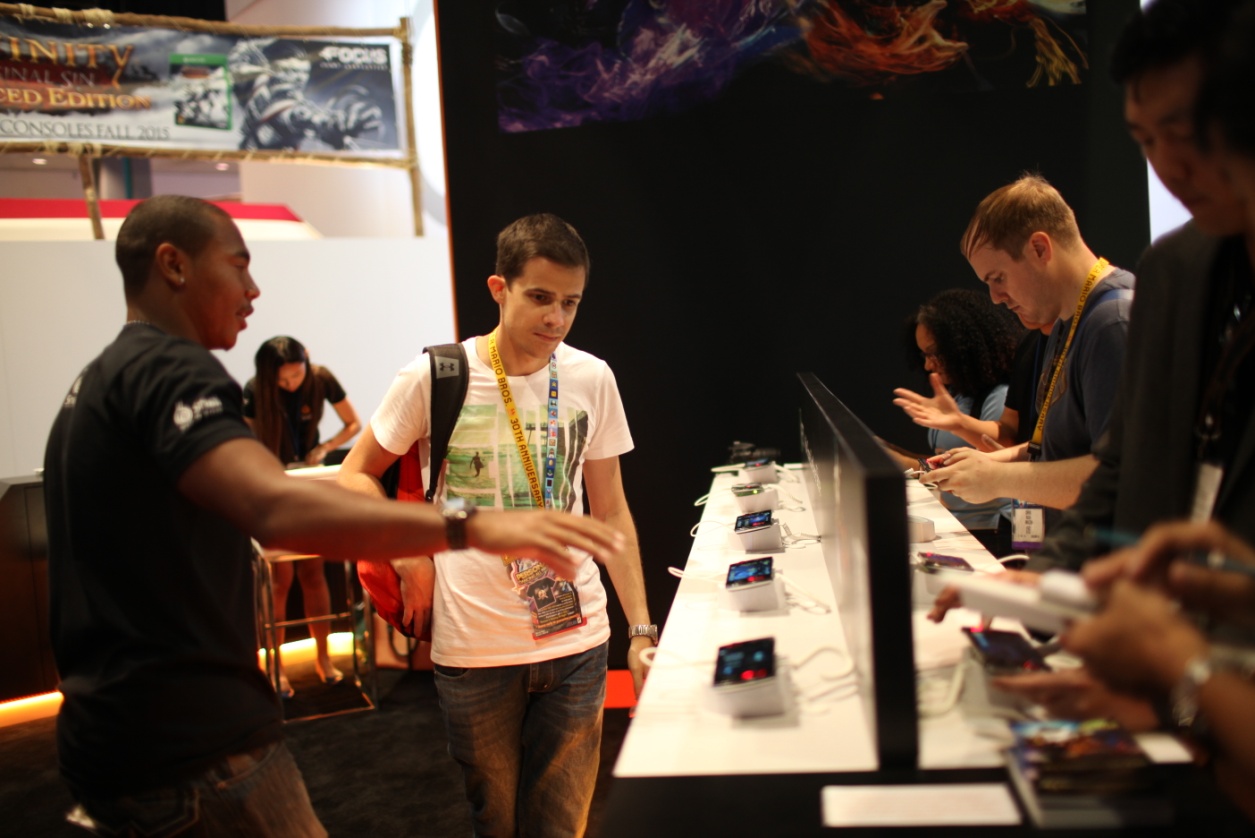 The OBOX was getting more than its fair share of attention as well - especially the setups that were displayed on 3D televisions. Age of Wushu Dynasty and Taichi Panda running in 3D had people completely fixated on the screen.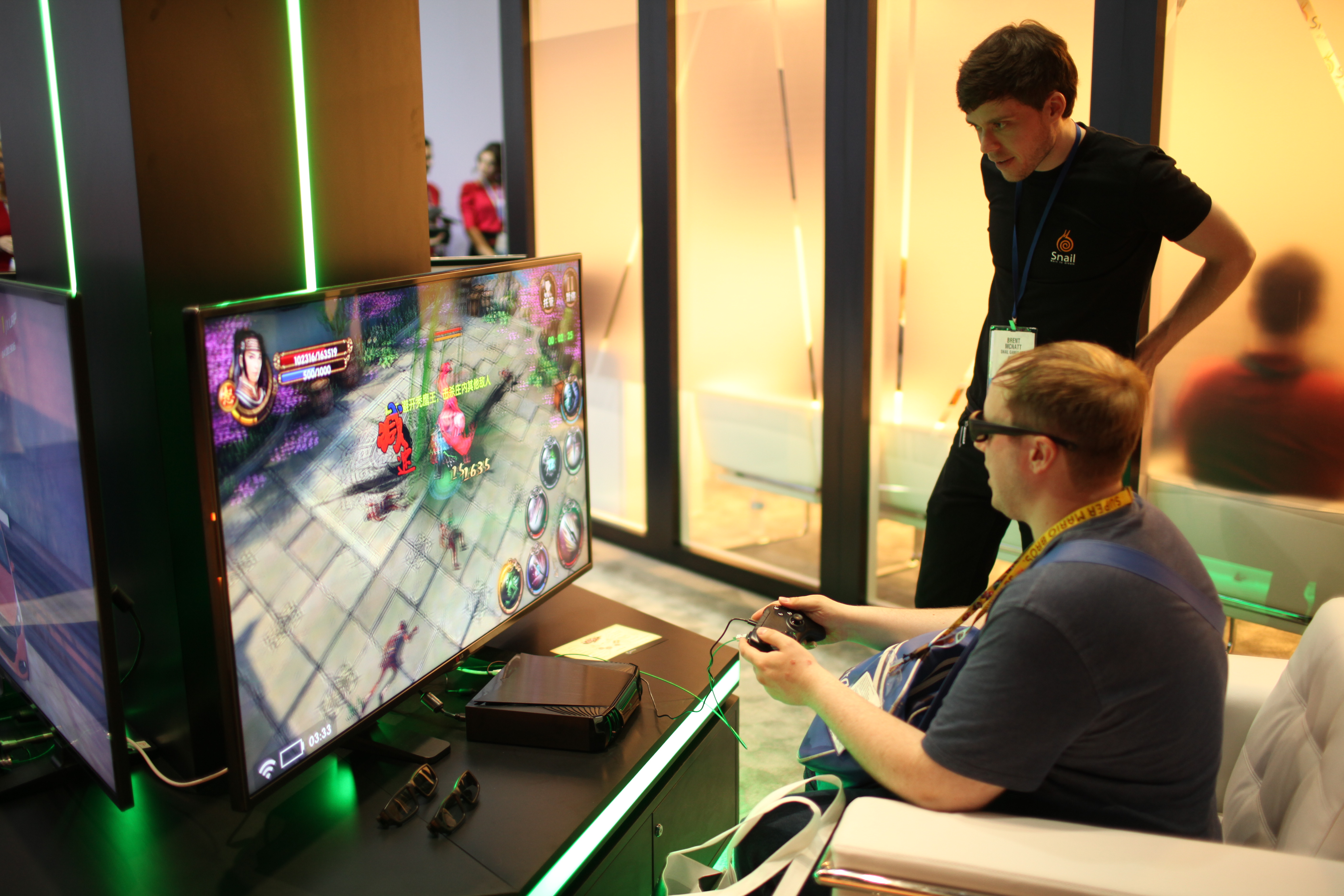 Of course, our swag got a lot of attention, too. Within minutes of E3 opening up to non-exhibitors, there was already a huge line forming throughout the booth, waiting for a chance at the "Snail Swag Spin".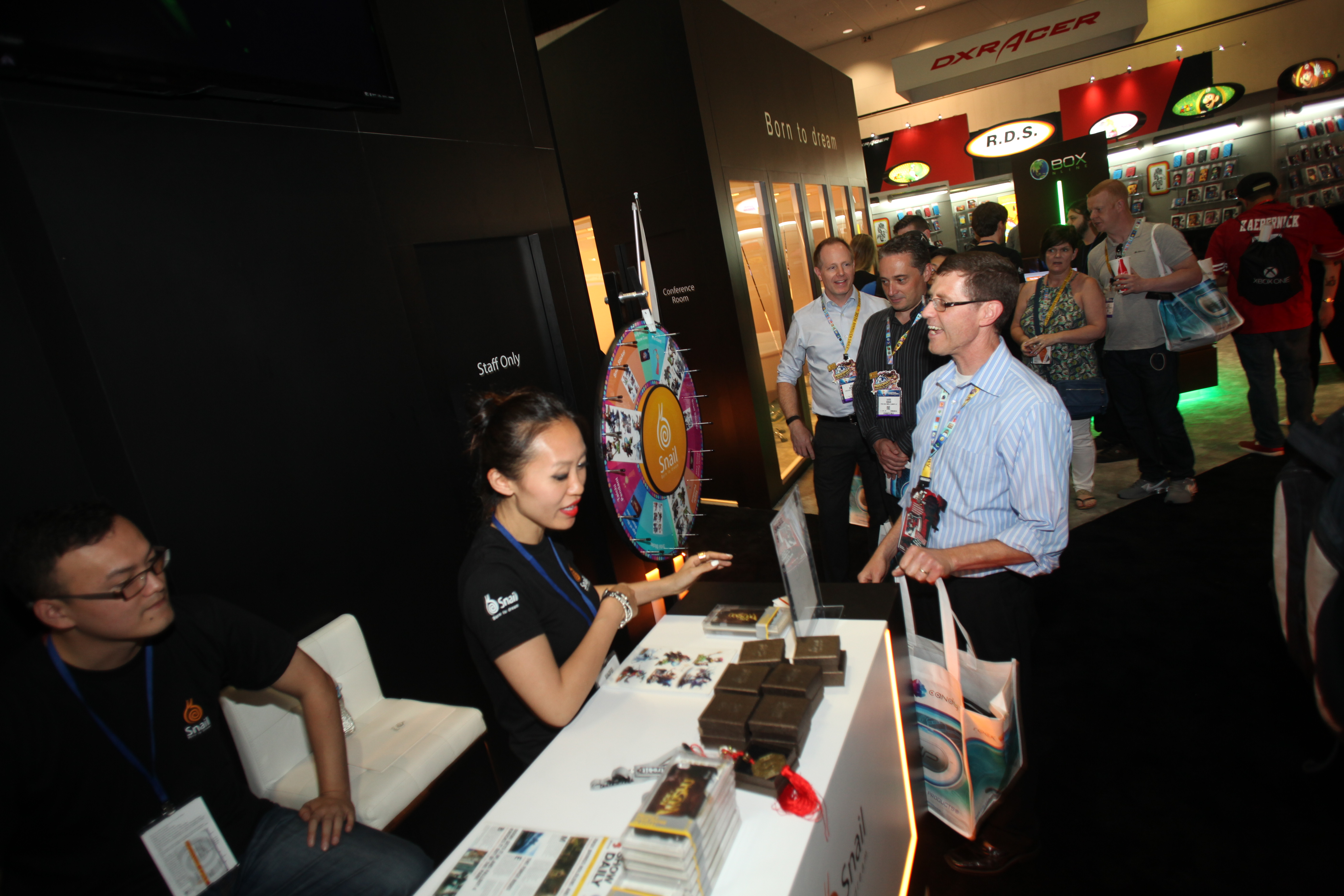 Dozens of visitors walked away with our big-ticket prize, the full-sized Taichi Panda boxing gloves - we're hoping we didn't instigate any boxing matches in the exhibition hall...
We're showcasing far more at E3 than just the W3D and OBOX - King of Wushu, Age of Wushu Dynasty, Taichi Panda - Firestorm, and more are all live at the show. We'll be covering those in articles over the next few days of E3 - stay tuned!
As always, remember to follow Snail Games USA on Twitter and like us on Facebook for even more news about E3 and everything Snail has to offer.