Snail Mobile shows off international SIM cards at Mobile World Congress Shanghai
Posted in Company on July 21,2015
As the first game developer MVNO (mobile virtual network operator) in China, Snail Mobile has begun to expand its telecommunications business to a broader market—international communications. During this year's MWC in Shanghai, Snail announced the release of international SIM cards as an official sign of entering the international communications market. The SIM card is on pre-order on Snail's official website; users who pre-order will be receive their SIM cards by the end of July.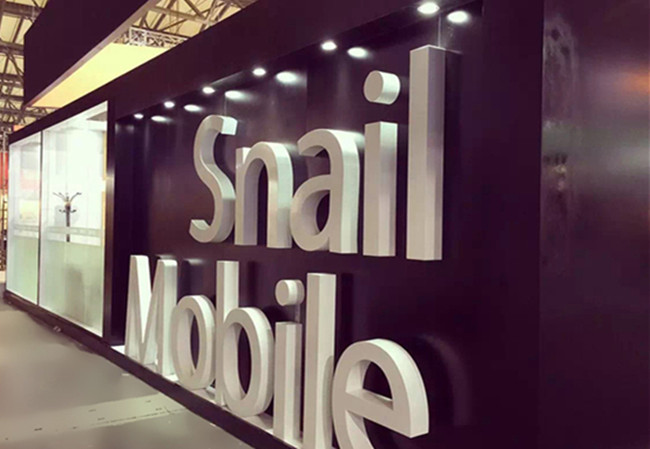 Image 1 – Outside of Snail Mobile's MWC Shanghai booth
Global Strategy: the first Chinese MVNO to go beyond China
"The release of Snail Mobile's international SIM cards will provide users with more convenience purchasing channels, and ultimately kick start the global sale of Snail SIM cards" said Snail Mobile's president, Chen Yan during the launch at MWC Shanghai.
Snail Mobile's SIM card will provide two major types of benefits: one is to provide communication services for the Chinese nationals who travel abroad for business or vacation. Due to the company's experience with the Chinese market, Snail Mobile is confident that they will be able to provide suitable solutions for these travelers' needs. The other major service is for international travelers headed to China; Snail's SIM cards will provide more convenient and economic telecommunications options.
In 2014, approximately 110 million people traveled from China to another country, while 128 million traveled to China. These numbers are far higher than previous years, and are expected to continue growing. Snail Mobile's international SIM cards will provide these travelers with quicker network and telecommunications services anywhere in the world, with an initial primary focus on Asia and Europe.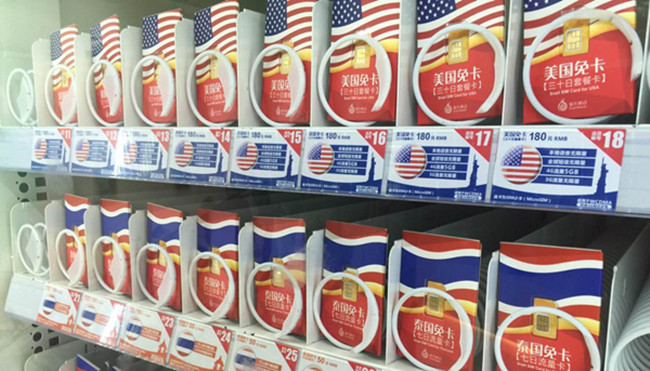 Image 2 – Snail Mobile SIM cards in a vending machine at MWC Shanghai
The current Snail Mobile international SIM cards are available for six countries, including the US, Singapore, South Korea, Japan, Thailand and Cambodia. However, Snail Mobile has stated that the SIM cards will be available for over 45 countries and districts in the near future. The company plans to eventually increase that number even further, to over 100 different countries. "Economic globalization has become a trend – as China's fastest-growing MVNO, Snail Mobile also hopes to expand its business abroad to increase the company's international brand awareness" said an official representative of Snail Mobile.
As an international corporation, Snail Digital, Snail Mobile's parent company, has built its global market presence through its operation of online games. Snail Digital's support in R&D capabilities, innovation, and development strength, as well as a number of unique online marketing ideas all form Snail Mobile's core competitive strengths.
SIM cards are Snail Mobile's main product – its unique benefits compared to many other SIM cards on the market, such as no monthly charges and a roll-over balance, have helped make Snail Mobile a top-ranked MVNO in China, with over 2 million domestic users.
Parallel development, creating an international virtual supplier
During Mobile World Congress – the predecessor of Mobile World Congress Shanghai, involved Snail's announcement of their acquisition of domestic first-class mobile manufacturer iReadyGo and entry into the mobile hardware market. Currently, Snail has begun focusing on mobile development, including an Android distribution platform, international SIM cards, and Android-based hardware designed to take full advantage of Snail Mobile's other products, forming a full industry chain hardware + software development model.
Earlier this year, at CES in Las Vegas, Snail announced the launch of Snail Mobile's SIM cards as well as its upcoming hardware products, the Snail Mobile W3D Android smartphone and OBOX Android gaming console. Snail also showcased their SIM card business and hardware at MWC in Barcelona and E3 in Los Angeles. Through these international shows, Snail Mobile has been able to show off China's innovation and development potential, as well as connect and negotiate with overseas operators to improve the company's international reach.
"Snail is an international company; no matter whether we're talking about our games, international SIM cards, or hardware products, we will promote and sell to customers around the world," a Snail Mobile representative at MWC Shanghai said, "With the development of domestic and international lines, we are able to offer alternative solutions and compete with international MVNOs."