"More Fun" - Snail's Flagship Products Hit ChinaJoy
Posted in Company on July 30,2015
Shanghai – June 30th, 2015 – The Chinea Digital Entertainment Expo, known in short as ChinaJoy or simply "CJ", officially began today at the Shanghai International Convention Center. Built on the theme of "More Fun", Snail Digital joined the festivities, setting up an impressive display including games, telecom and hardware at Booth #N3-05. At this year's show, Snail looks to build on its mobile telecom and proprietary gaming hardware to push the limits of mobile, PC, and console gaming and realize exciting new possibilities in cross-platform entertainment.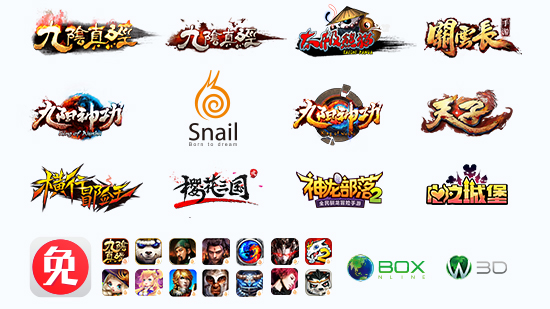 During this year's ChinaJoy, besides revealing over 10 new and classic gaming titles on the show floor, Snail Digital will also be demonstrate its mobile products – like the "Snail SIM" card – and gaming hardware like the W3D smartphone and OBOX gaming console. The expo booth is set to distribute no shortage of Snail branded swag – T-shirts, folding fans, scooters and boxing gloves just to name a few – featuring the exciting new titles. Never ones to miss out on fun, the Snail crew will also be accompanied by lovely Showgirls to give convention goers and fans of Snail products a truly "multi-platform" experience.
Age of Wushu – Creating a Multi-Platform Wuxia Sandbox Adventure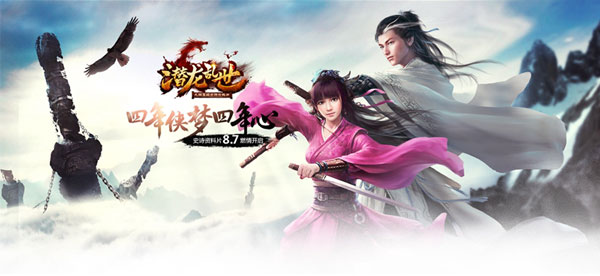 Popularly-acclaimed and world-recognized martial arts epic "Age of Wushu" will be present at the convention, showcasing the newest expansion to series, currently titled "潜龙乱世". Set to release in Open Beta on August 7th, the newest version will be available to play on the show-floor, as well as featured in a Cosplay stage show. Expanding the already impressive ancient martial arts virtual world, the expansion is set to continue Age of Wushu's unparalleled primacy in the martial arts MMO genre.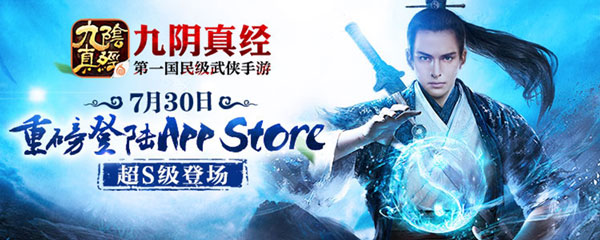 Snail's flagship Age of Wushu franchise has even more exciting news, as the first day of the show marks the official App Store launch of the new mobile version, Age of Wushu Dynasty. Developed by the same team as the original client version, Age of Wushu has caught the eye of fans, successfully completing an initial alpha and closed beta test earlier this year. During the show, fans can experience the exciting new martial arts action MMO for mobile first hand!

Taichi Panda – Crazy Fun 3D Action Adventure Continues!
The phenomenal mobile action dungeon crawler "Taichi Panda" will hold a central place in the Snail booth as indisputable one of the fan favorites of the show. Mixing western cartoon art with traditional Asian martial arts rendered in full 3D motion capture animations, Taichi Panda creates an action adventure that is graphically stunning and heart-pounding to play! With the recent release of its latest "Summer Fun" update, the show demo will not only feature exciting new gameplay additions, but will also showcase the 3D TV console version and naked-eye 3D mobile versions of the game! As Taichi Panda T-shirt-clad fans sporting branded boxing gloves crowd Snail booth for all the fun ChinaJoy activities planned, there is no escaping this title is making a Panda-sized impact.

Taichi Panda 2 – First Peak at ChinaJoy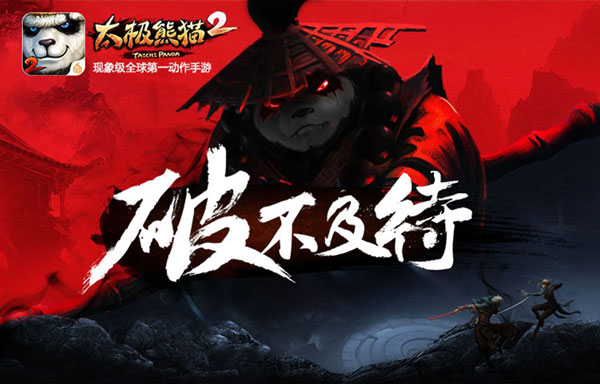 As if 3D capable gaming and new expansions to the original aren't enough, fans of Taichi Panda have even more to look forward at the Snail Games booth with the first peek at the upcoming sequel to the hit 3D action RPG, Taichi Panda 2. Appearing for the first time ever on posters and show tickets, Taichi Panda 2 is already arousing the anticipation of mobile RPG fans. According to sources in the know, Taichi Panda 2 will boldly utilize traditional Asian styles, with innovations in player control and open world gameplay to broaden the scope and potential of the ARPG gaming genre and create a new and exciting experience for mobile gaming fans!
King of Wushu – True Multi-Platform MOBA Appears


King of Wushu is the exciting and revolutionary new Kung Fu-themed MOBA developed by Snail Games, and the first ever console MOBA to be released in China. Following in the world popularized by Age of Wushu, King of Wushu combines the fantasy magic and traditional martial arts of "Wuxia" fiction in creative and exciting gameplay for a fast-paced, 3rd person MOBA experience.
During this year's show, Snail is expected to make a joint announcement with Microsoft regarding the Xbox One release, as well as revealing PS4 exclusive characters alongside Sony. In addition to these announcements, PC fans will be pleasantly surprised to learn plans are moving forward for the PC version of King of Wushu. With 3 major platforms already on the way and more to come, King of Wushu stands poised to become the first ever truly Multi-platform MOBA!
With these exciting expectations, Snail is already in development of a King of Wushu mobile version, using Snail's proprietary Flexi game engine to create a global PC-quality action MOBA game for mobile. Excited fans can get an early peek at the game with the reveal trailers being shown at the booth, as well a gameplay demo available on the show floor. As a multi-platform franchise, King of Wushu will aim to bring the joy of Chinese martial arts tradition and the excitement of ganking, kill steals, and teamwork into one amazing game.

Kingdom Warriors – Faithful Three Kingdoms Strategy RPG Hits CJ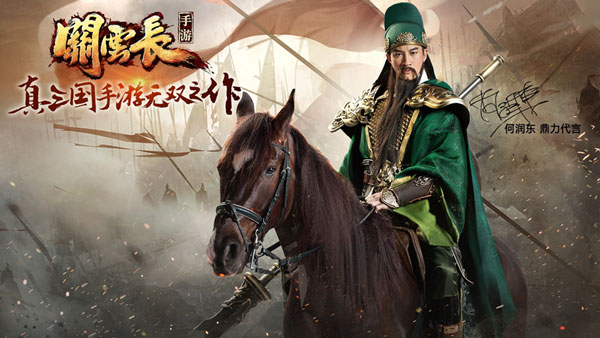 The next in the line of Snail's 15 years of gaming excellence, Kingdom Warriors is an exciting new action RPG and strategy game set that combines history and intrigue in an unparalleled Three Kingdoms mobile game. To introduce the upcoming title and capture the imagination of fans, Kingdom Warriors will be holding numerous exciting demonstrations and activities. Fans will have the chance to win many awesome rewards, with one lucky winner having their greatest desire granted!
《横行冒险王》:#1 Side Scrolling RPG Shakes up CJ Licensed for Chinese distribution by Snail earlier this year, 《横行冒险王》 is an exciting new side-scrolling PRG. Shaking up the typical 3-4 class RPG system, 《横行冒险王》 includes Swords, Fists, Knives, Bows and many more for a total of 20 distinct character classes, creating a unique and diverse 2D RPG experience. During the show, 《横行冒险王》 will take the stage with sexy dancers, as well as exiting show-floor events including branded skateboard and scooter swag events!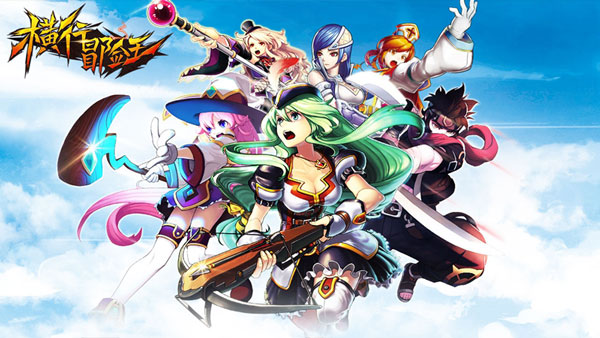 "天子" Joins the Garrison at CJ with RTS Awesomeness

As an innovator in open world gameplay, including large maps, multi-player on-screen warfare, "never offline" characters, and unique character matchups, Snail game's flagship title 《天子》 has earned the adoration of countless fans. During the show, fans will get to experience the real 《天子》, fans can join in exciting events, including ascending the imperial throne as the beautiful courtesans search for the true ruler. Prove you're the true chosen won to win great prizes!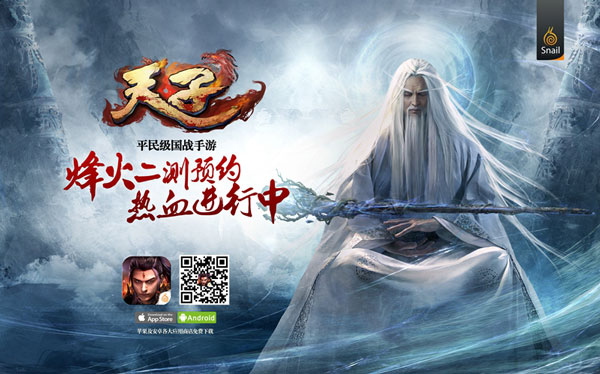 《樱花三国》:Unparalelled 3D Action RPG for Mobile at CJ
Developed by Korean gaming giant NHN Ent, Snail has signed on licensed publisher in China of 《樱花三国》, awesome new action Three Kingdoms RPG for mobile. The heroes of antiquity can't hold back powerful spirits, and it's up to players to join in a unique and thrilling story to fight back the spectral enemies and save the day! Featuring innovative gameplay, including frantic Boss battles and multiplayer PvP, 《樱花三国》 will challenge the mettle of any hero. During CJ, convention goers can try the game themselves to experience the excitement!

《神龙部落2》:Korean Dragon Adventure Joins the Party

《神龙部落2》 is Snail's latest publishing venture of the hit Korean "驯龙冒险" series. User friendly and extremely addicting, players can develop their heroes and dragons in an exciting adventure game. Voted the top classic RPG in Korea, the game will be featured at the Snail booth during CJ.
《心之城堡-仙境传说》:Super Cute Action Takes the Stage

《心之城堡》 is an awesome 3D real-time strategy game, published globally by Snail Games. Using the Zerodin game engine, the game uses Korean style graphics and super cute characters for a fun and engaging gaming experience.
About Snail Game

Founded in 2000, Snail Game has been a pioneer in new online gaming experiences for over 14 years. With dozens of titles in over 60 countries, including Ministry of War, Bounty Bay Online, and flagship martial arts MMO Age of Wushu, Snail Games continues to push the frontier of gaming through game development, publishing and hardware.