Snail maintains R&D competitiveness
Posted in Company on December 06,2017
According to the authoritative "2017 Research and Development Competitiveness Report for the Chinese Gaming Industry" that was published on 11/30/2017, mobile gaming in China is now a $15-billion USD industry. For the three prior quarters, income from self-developed products makes up more than 95% of the revenue. This highlights the critical importance of solid research and development behind a successful product.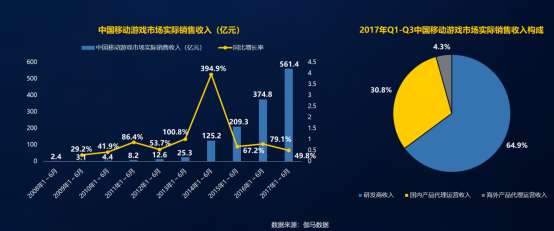 State of the Mobile Gaming Industry in China
Since 2000, Snail has released many major titles, covering client-based games across multiple platforms, mobile and web-based titles, in close cooperation with console developers. Recently, Snail is focusing on collaborative development for mobile IP titles, online sandbox survival games, and titles featuring augmented and virtual reality.
Research and development make up 70% of Snail's work force, covering tools development, prototype design, program management and quality control. R & D of this scale is rarely seen among other game publishers.
Rigorous Production Management and Platform Testing
A R&D on such a large scale must be supported by an advanced system of production management, which in turn assures product quality. This system must also adapt to the latest changes in technological advances and consumer demands.
Snail's production system covers an IT center and an art department, which are fully involved in every step of the production process, from prototype design to quality control. This robust process provides the basic framework for producing every title, meeting every changing demand and standard as required.
Reforming the Gaming Industry through Vigorous R&D
Throughout the past few decades, certain gaming genres have matured, requiring constant update to garner new interest. A solid research and development regimen assures timely responses to the latest trends in the gaming market.
Technology and production have always been Snail's two core strengths since its founding. From the beginning, Snail has developed its own games with its proprietary graphic engines.
Snail created the first proprietary 3D graphic engine in China, which was utilized in "Voyage Century." This graphic engine has since evolved as the Flexi DX9 (used in "Age of Wushu") and Flexi Mobile (used in "Taichi Panda"). Snail has also incorporated the commercially-available engines such as Unity and Unreal 4, culminating in such titles as "King of Wushu: Origins", "Dark and Light", and "Ark Park." Snail's graphic engine operates across multiple platforms, including PCs, mobile devices, consoles, all with VR and AR enhancements.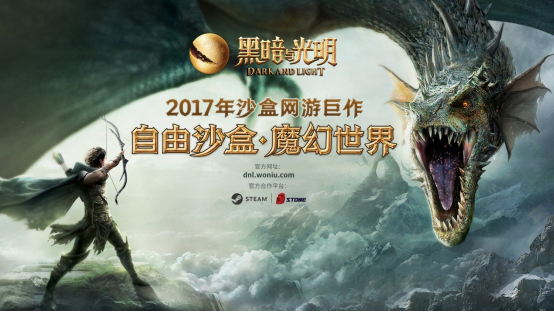 " Dark and Light"
As Snail's R&D matures, its many innovations have since become bellwethers in online games. Such concepts as always-online, no-level-and-class-limits and aerial combat were first introduced in "Age and Wushu"; they are now essential features in mobile titles as well. Designs from "Black Gold" have made their way into "Tachi Panda" and elsewhere. With "Dark and Light", sandbox gameplay has seamlessly made its transition into fantasy MMORPGs; now it is to be featured in the world of martial arts, with "Age of Wushu 2".
Snail is also lending its R&D expertise in its collaboration with other major publishers in China, notably "Kung Fu: Heaven and Earth" with Alibaba Games, and "The Destiny of White Snake" with H&R Games.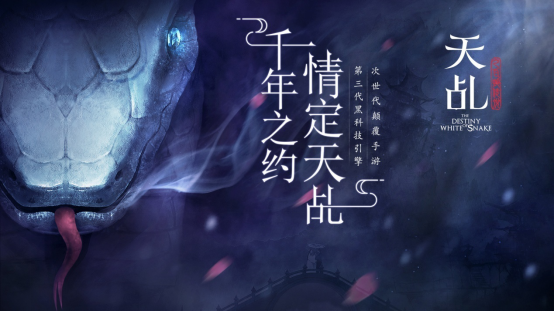 "The Destiny of White Snake"
Advancing Technology via International Cooperation
Advancing innovation does not require the reinvention of the wheel upon each new threshold. Snail is always seeking partners around the world to share the latest technological know-how.
Snail has subsidiaries in Russia, USA, South Korea and Japan, forming over 70 global strategic partnerships. While diligently developing its own technology, Snail is also actively securing the rights of other technologies.
Examples of these multi-national collaborations include DirectX12 with Microsoft, graphic optimization with Intel, prototype testing with ARM and Qualcomm, and global strategic partnerships with NVidia, Apple and Google. These collaborative efforts keep Snail on the forefront of the latest technological developments worldwide.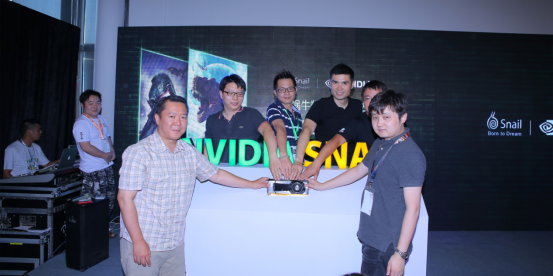 Snail's Strategic Partnership with Nvidia
To capture new market share, Snail now has a strong presence in sandbox survival games on Steam, notably "Ark: Survival Evolved" with Wildcard as well as its own "Dark and Light." It also has the VR title "Ark Park" and the voxel-based sandbox game "Pixark". These titles are now featured in "Stone", a new PC game distribution platform, pioneered by Snail and its international partners.
Exploring a New Virtual World
While researching and developing new technologies are vital, all that new tech must still find its way into products – games that people play. To compete for gamer's attention and loyalty, Snail is constantly creating and expanding its virtual worlds.
Snail has established a research center to develop gaming tech for the future, including new graphic engines and tools, AV tech, virtual reality, and artificial intelligence – even hardware design. Snail is also opening new studios to facilitate the production of new titles.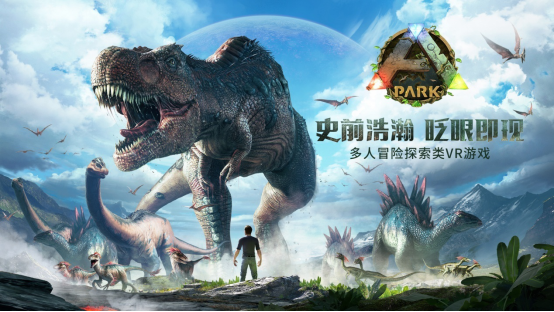 "Ark Park"
To this end, Snail employs both large-scale development teams and small-scale creative groups. This rigorous yet flexible workflow has resulted in the leading VR title "Ark Park", which will be featured this year at E3, TGS and Chinajoy, just as it is being launched for the PSVR, Windows Mixed Reality platform, HTC Vive, Steam VR, etc.
On the augmented reality front, Snail is introducing "My Dinosaur" for multiple platforms, where gamers can capture, breed, hatch and raise their adorable raptors in an AR setting.
Cultivation of Talent
Snail is the sum of its many talented, creative staff, who work in an environment that encourage them to flex their imagination.
All new recruits at Snail undergo a comprehensive mentoring program with their senior colleagues, so as to understand such issues as company culture, industry position and state-of-the-technology in the shortest time. This mentoring relationship itself is long-term in nature, fostering camaraderie and transfer of knowledge.
Snail staffers receive constant training in tech and language, and hold regular workshops and seminars. They also compete in bringing new ideas and better methodologies to their work.As Snail staffers learn and grow with the company, they will realize their full potential, thus improving their options in their respective career advancement as well as the overall work morale for the company.
Through innovation and collaboration, at home and abroad, Snail is maintaining its position as a global leader in this ever-changing industry.