Recognition Across All Platforms: Snail Honored as a Top Ten Game Publisher in China
Posted in Company on December 22,2017
On December 19, 2017, Snail is recognized by China's Game Publishers Commission (GPC) as one of the top-ten game publishers in China. This high honor acknowledges a company's contribution to the gaming community through research and development, as well as its vision for the state of this ever-changing industry.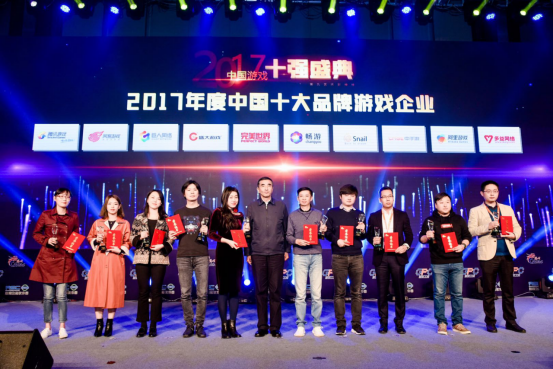 Recognizing Achievements in Research and Development
Since its inception, Snail has always strived to offer the best virtual-world experience to the gamers. From the first-generation "Voyage Century" browser game, to the proprietary 3D graphic engine used in "Age of Wushu" and now, VR and AR, Snail is a recognized brand associated with the latest advancement in digital entertainment.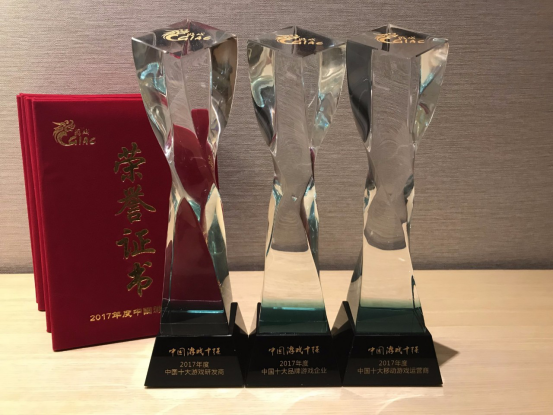 For 2017, Snail received three accolades: Top Ten in Research and Development, Top Ten in Game Brand, and Top Ten in Mobile Game Operations.
Leading the Client-Based Field with Sandbox Gameplay
GPC, in cooperation with International Data Corporation, published a report of the game industry in China for 2017. It found that, despite the 11.4% growth in the $103 million USD market for client-based games, there is a downward trend due to the decrease of high-production cost, AAA titles.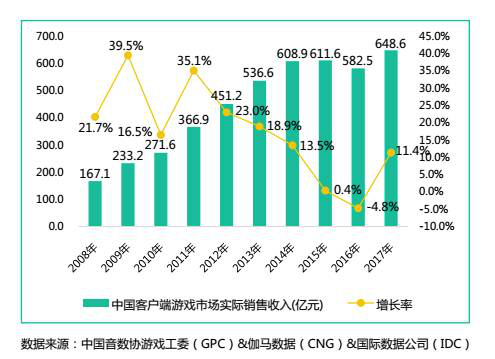 Snail has taken note of this development, and is determined to lead the field no matter how the market condition changes. With its dedicated effort in maintaining high production values in a refreshed sandbox title, "Age of Wushu 2" promises gamers with an immersive "real martial arts" experience like never before, and is given the Top Ten Most Popular Client-Based Online Game reward.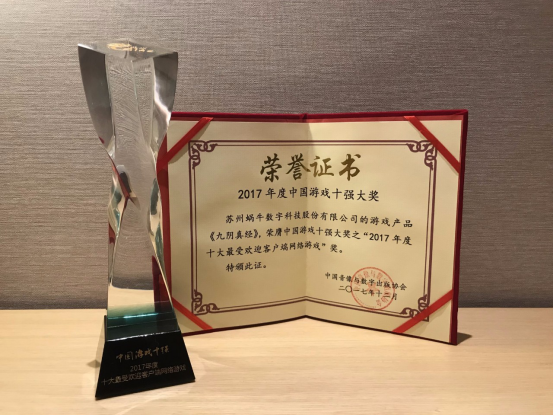 Snail's foray into sandbox gaming began in 2016, when it collaborated with Wildcard on "Ark: Survival Evolved Online". Along with "Age of Wushu", this global multiplatform sensation was given the Top Ten Most Popular Online Game award.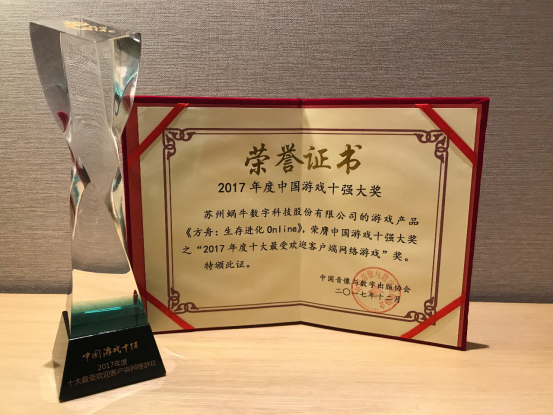 Riding on the success of the sandbox gameplay form "Ark: Survival Evolved", Snail introduced the voxel-based "Pixark". In China, Snail secured the rights to distribute "Black Desert Online," further bolstering its credentials in the sandbox genre. These two titles are the co-recipients of the Top Ten Most Anticipated Client-Based Game award.

Advancing IPs in the Mobile Gaming Market
When Snail entered the mobile game market, it brought along its longstanding expertise in rich, deep client-based games, thus forever changing the meaning of casual gameplay. This rigorous approach in game development led to "King of Wushu", "Dark and Light: War Song", as well as the original IP "Taichi Panda". The game is on sale in over 140 countries, remains on the App Store top sellers list in the United States, Canada, United Kingdom and other major markets, and is the recipient of the Top Ten Most Popular Original Mobile Online Game award.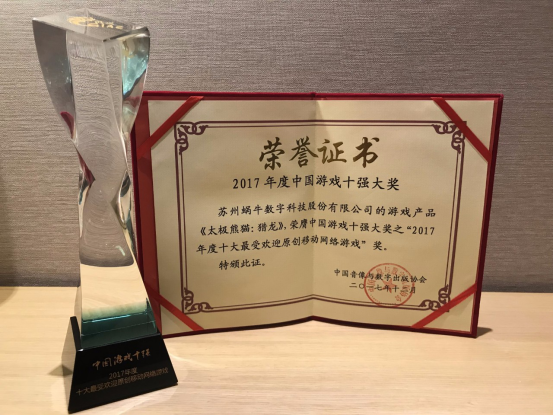 "My Dinosaur" features the latest augment-reality game mechanics in a mobile title. "The Destiny of White Snake" utilizes a third-generation "Black Art" graphic engine to introduce content that precedes a theatrical cinematic release. Both games are the recipients of the Top Ten Most Anticipated Mobile Game award.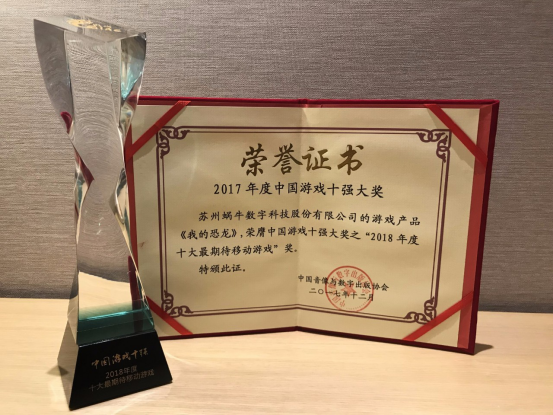 2017 has been a good year for Snail, but it doesn't stop there. With its ongoing innovation and striving for excellence, Snail is realizing its motto, "born to dream," to bring joy to gamers worldwide.