Snail's Multi-Platform Strategy
Posted in Company on December 28,2017
"Ark Park" is the first VR title that comes red-hot off the Ark brand, a collaboration between Snail and Wildcard that is now a global sensation across multiple platforms. It was announced by Sony for the PSVR in TGS 2017. Snail's other notable title from the Ark franchise is "Pixark", a voxel-based sandbox game for PC, consoles and VR hardware.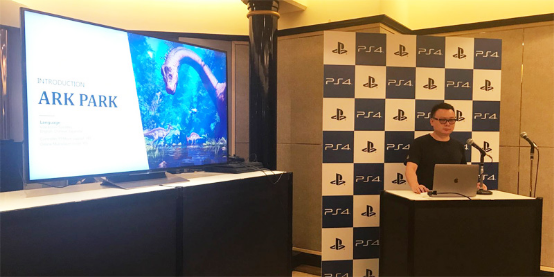 "Ark Park" at the Sony booth in TGS 2017
Ark isn't the only major offering from Snail this year. Fans eagerly await the upcoming sequels to Age of Wushu and Taichi Panda, as well as "The Destiny of White Snake" and "Moragami", which will appear both as games and theatrical films.
Snail Mobile Gaming Thrives on Original Content and Cinematic Synergy
Two years since launch, the Taichi Panda brand is as strong as ever, still enjoying monthly intake exceeding $1M USD on App Store's top-25 and Google Play's top-50 selling list, respectively. It is truly a genre-defining phenomenon not only for Snail, but the mobile gaming industry as a whole.
Snail continues to support over 20 mobile games it has launched since 2014, which still enjoy a large following. Among them, 2015's "King of Wushu Mobile" has been on the number-one spot within 7 hours of launch. "Prince of Heaven" is a "dark-horse" favorite for four years in a row. "Lineage II: Blood Alliance" from 2016 has been on the top-10 list of iOS App Store for more than a month. Within China, "King of Wushu" and "Prince of Heaven" have attained revenue of nearly $477 million USD (3 billion RMB).
Snail's IP collaborative efforts reached new heights in 2017, joining forces with Alibaba Games for "Kung Fu: Heaven and Earth", and H&R Games for "The Destiny of White Snake." With "Moragami", Snail is even making inroads in Japanese manga and anime. These projects are creating a new trend in the entertainment industry, where new content now first appears in a game before it does in a feature film.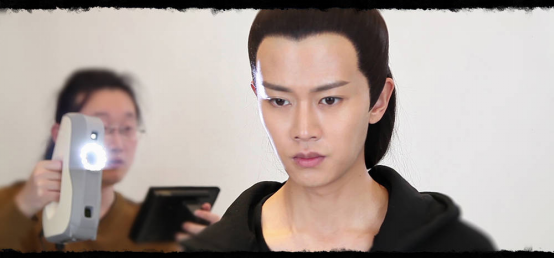 Actor Allen Ren being scanned for "The Destiny of White Snake"
With its rigorous research development, Snail is ever pushing the envelope for mobile gaming.
Seizing the Global Sandbox Phenomenon
Old-school, client-based RPGs have always been the staple for Snail, notably the classic "Age of Wushu." Since 2015, Snail has been playing a crucial role in shaping the hottest trend in immersive online gaming today: open-world, sandbox survival games. Notably, its partnership with Wildcard has kept the high profile of "Ark: Survival Evolved", the definitive title of this genre.
The sandbox revolution was formally announced at Chinajoy in 2016. A year later, "Ark: Survival Evolved Online" saw its open beta across multiple platforms, "Black Desert Online" came to Snail's fold for the Chinese market, while "Dark and Light" was launched on Steam worldwide. With these AAA titles, Snail has clearly established itself as the king of sandbox games.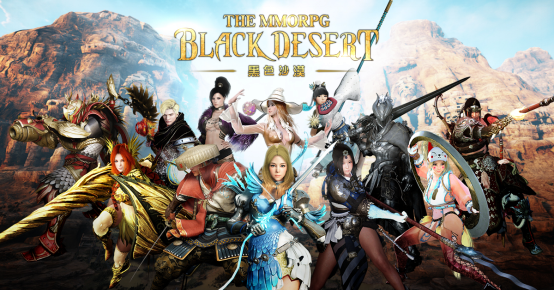 "Black Desert Online"
"Black Desert" is one of the hottest MMORPGs in the world. Immediately following launch, "Dark and Light" was on Steam's top 3 list for 3 weeks in a row. "Pixark" is already getting the attention of gamers worldwide, as well as the highly-anticipated sequel "Age of Wushu 2".
Snail's release of voxel-based "Pixark" and the VR adventure "Ark Park" are proof that the Ark franchise is becoming more popular than ever, and will remain a major factor in the Snail portfolio for the foreseeable future.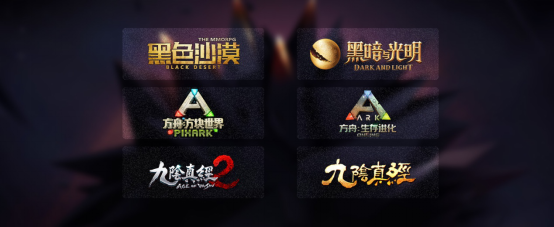 Snail's Client-Based Game Portfolio
Beyond Games, an All-Encompassing Ecosystem
The ultimate key to market dominance is the creation of an all-encompassing ecosystem. With Snail, the integration of mobile gaming and telecommunication technology, between hardware and software, and the simultaneous launch of titles across platforms have long been a reality.
Snail has been licensed to open an online store since 2013; it is now one of the largest online businesses in China. There, customers can shop for their favorite titles on PCs, consoles and mobile devices, all without using a credit card. Snail holds a stake in the development of various mobile platforms, including 78p01, W3D and MOQI i7. These devices are especially designed for the online mobile gamer, enabling precise controls on the go, while offering every feature one can ask for in an upscale smartphone.
For the PC, Snail is introducing Stone, a new platform for high-production value and indie games. With many companies from around the world coming onboard, Stone now has at least 80 games.
Through innovation and collaboration, at home and abroad, Snail is maintaining its position as a global leader in this ever-changing industry.
[Note: "Prince of Heaven", "The Destiny of White Snake", "Fall of Dawn", and "Kung Fu: Heaven and Earth" are working titles, subject to change before release outside China.]