Snail Games in 2017: Showcasing Innovation and Industry Leadership
Posted in Company on February 09,2018
In 2017, China's gaming industry reached a new record of over $31 billion in sales, 70% of which -- $21.7 billion -- came from online games. In this ever expanding industry, Snail continues to lead the way with original titles across PC, console and mobile platforms, whilst making headways in VR and AR to deliver the most cutting-edge gaming experience.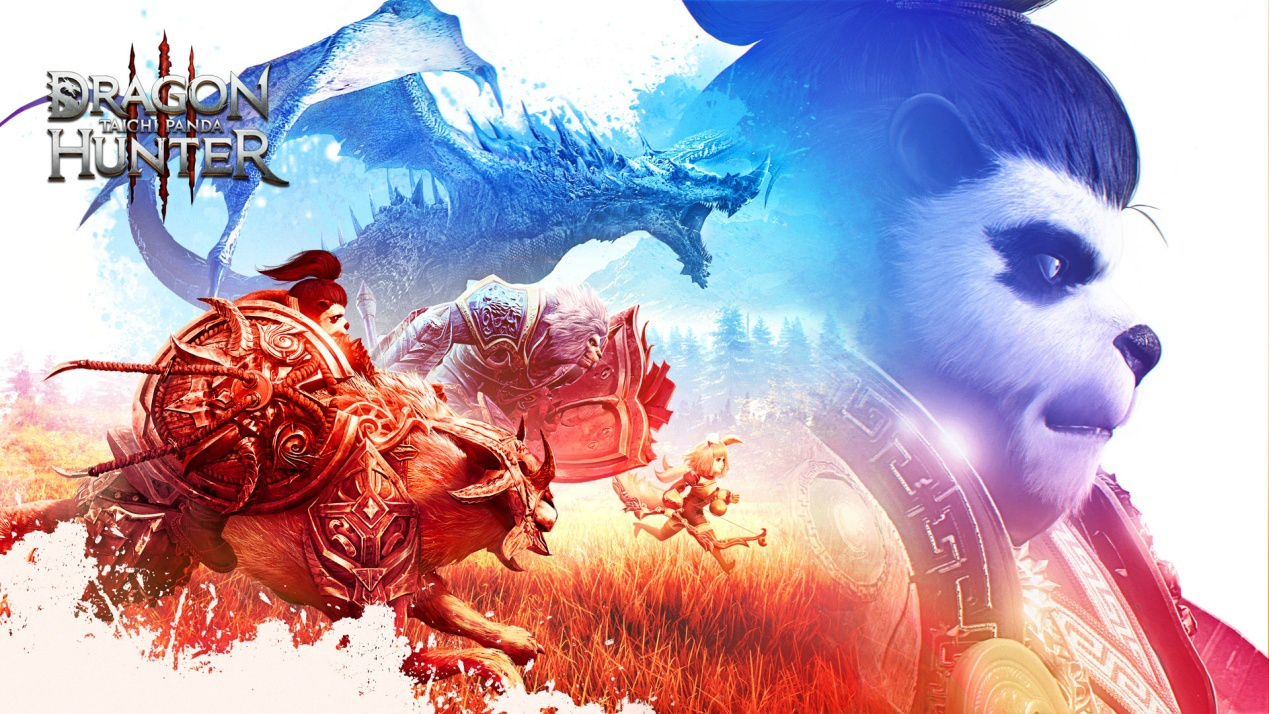 Market Dominance in Mobile Gaming
Snail is kicking off 2018 with three all-new mobile titles: "Taichi Panda 3: Dragon Hunter", "Dragon Revolt", and "King of Wushu: Origins". Now in its third iteration, "Taichi Panda" is available in more than 140 countries and highly regarded by players and critics alike. Meanwhile, "Dragon Revolt" has become the number-one seller on Google Play worldwide.
In addition to new titles, Snail continues to support over 20 mobile titles, which enjoy a large following. Among them, "Lineage II: Blood Alliance" was ranked within the top-10 of the iOS App Store for over a month. Within China, "King of Wushu" and "Prince of Heaven" have attained revenue of nearly $477 million.
Snail is actively developing new intellectual properties with major partners worldwide. "Kung Fu: Heaven and Earth" is a collaborative effort with Alibaba Games, while "The Destiny of White Snake" is a joint venture with H&R Games. Snail has also ventured into Japanese manga and anime as well, with a project based on "Noragami."
With all-new content for 2018, "Age of Wushu" remains the genre-defining title for "true martial arts" style RPGs. Since 2016, Snail has led the way in bringing the open-world "sandbox" gameplay to China, giving gamers more freedom than ever before.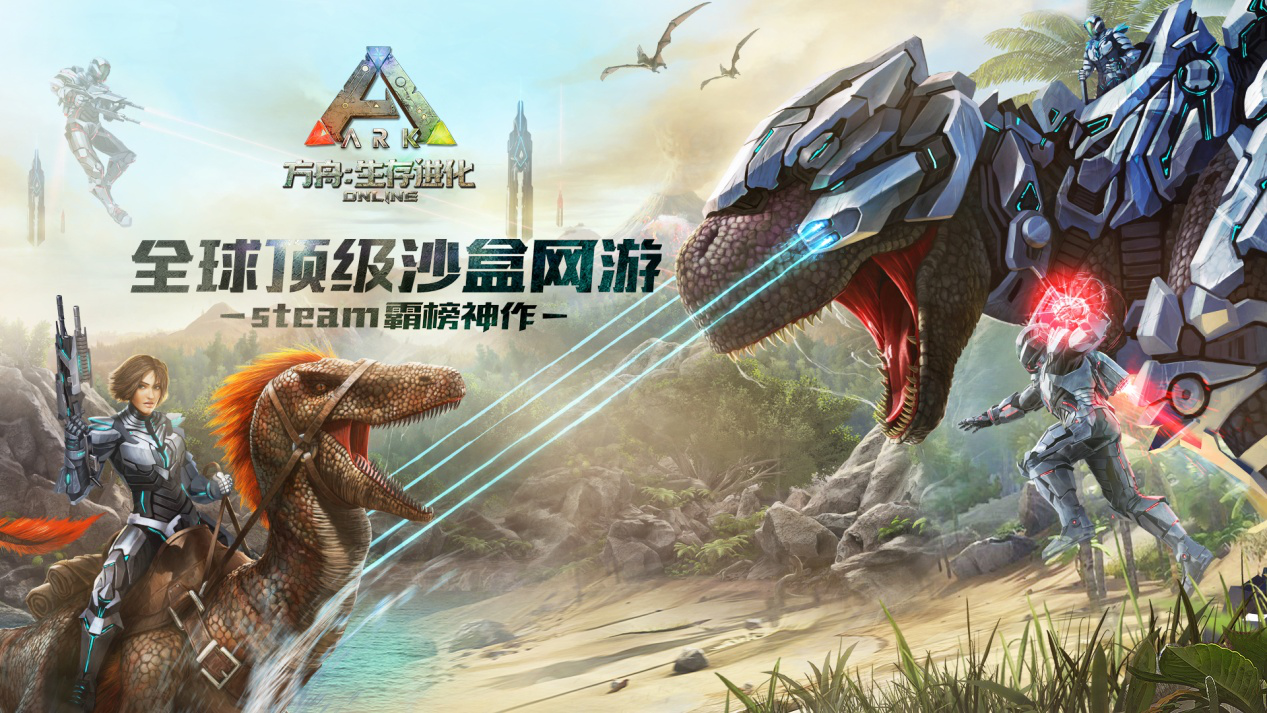 Multi-platform sensation "Ark: Survival Evolved" saw its open beta in 2017. This joint effort with Wildcard was one of the top-grossing games on Steam, with over 100,000 players online. Riding this momentum, Snail launched "Dark and Light" on July 20th of 2017; it immediately became a top-3 seller and the hottest new title on Steam that month.
New offerings for 2018 include the mobile action-RPG title "Fall of Dawn", the imaginative sandbox survival "PixARK", "Ark Park" a VR adventure powered by UE4, and the AR title "My Dinosaur".
Promoting the Snail Brand and Culture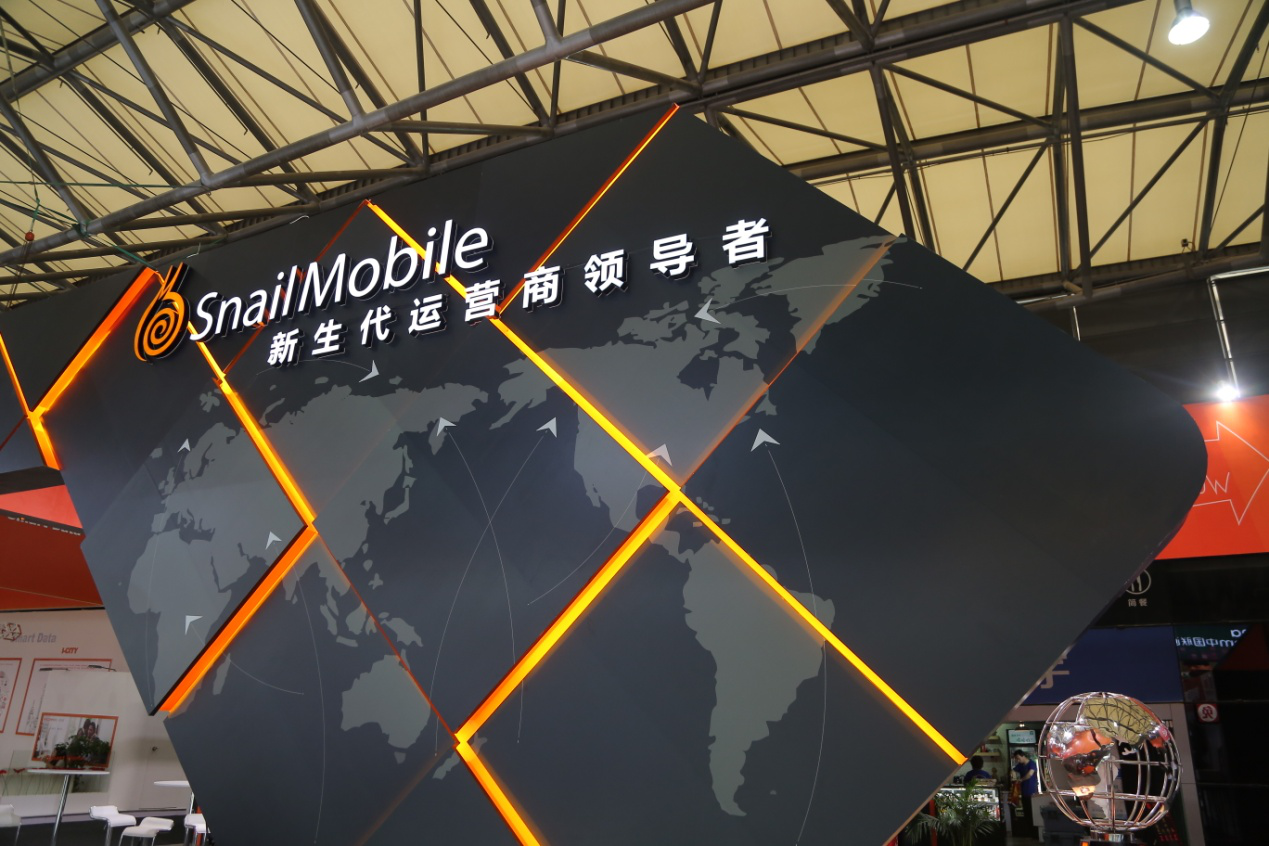 Snail has always maintained a strong presence at the annual digital entertainment expo, Chinajoy. The theme for Snail in 2017 was "Freedom to create your dream." Over the past 17 years, Snail has remained true in its vision to create a nexus of the real and virtual worlds.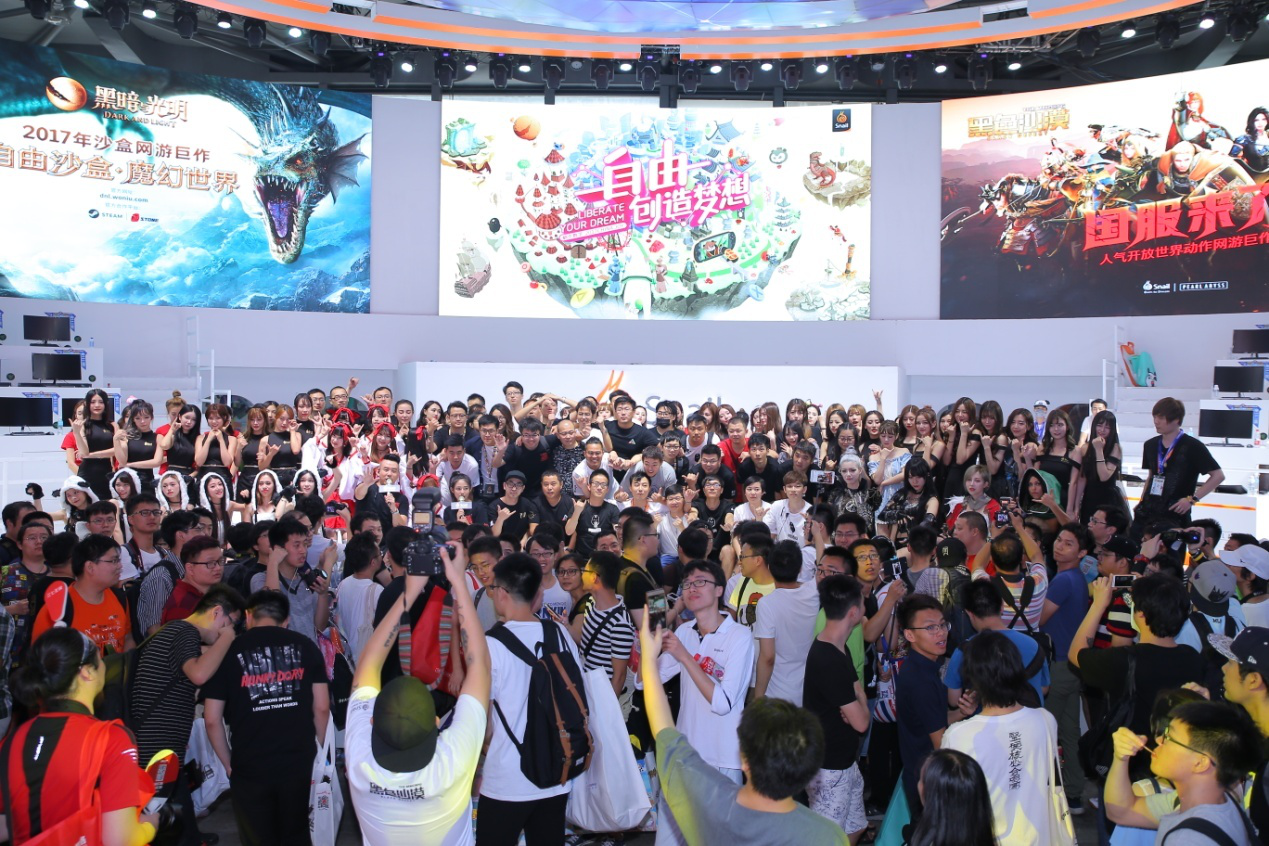 Within the company, Snail has hosted its first developer's competition. As a technology-driven company, Snail encourages its talented staff to think outside the box, creating new products based on the latest technological advancements.
Snail Decorated with Industry Honors
Snail is cited as one of the top-10 companies in the authoritative "2017 Research and Development Competitiveness Report for the Chinese Gaming Industry."
The 2017 Golden Plume Awards, regarded as the "Oscars" of the gaming industry in China, has also recognized Snail as one of the top 10 game developers in China.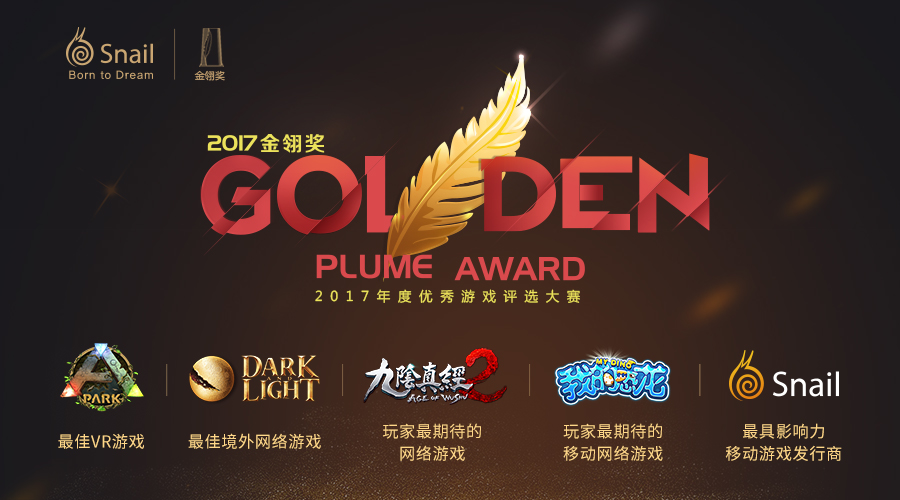 Snail has won this prestigious award in five categories. Best VR Game went to "Ark Park." Best Foreign Online Game went to "Dark and Light." "Age of Wushu 2" won the Most Anticipated Online Game, while "My Dinosaur" won the Most Anticipated Mobile Online Game. Snail Games won the Most Influential Game Publisher award. In addition, 7 of Snail's titles were awarded as among the top-10 most popular client-based online games.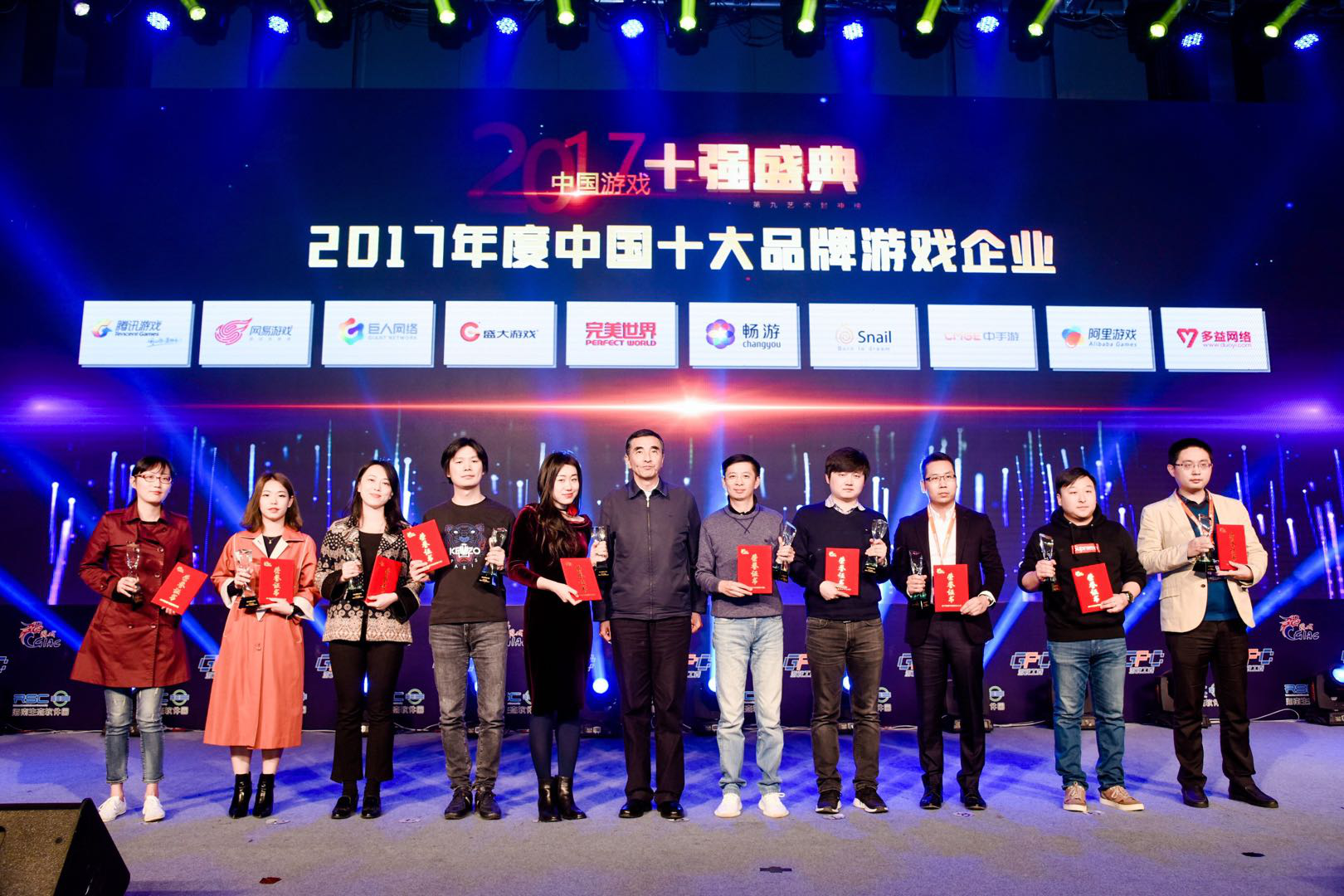 In addition, "Dark and Light", "Taichi Panda 3: Dragon Hunter" and "Ark Park" have all been recognized during the ninth annual competition for the most outstanding game producer in China.
Following its accomplishments in 2017, and with the latest advancements in VR and AR technology, Snail continues to secure its position of leadership in the gaming industry, by bringing more quality products to immerse gamers in a better virtual world.
[Note: "Prince of Heaven", "The Destiny of White Snake", "Fall of Dawn", and "Kung Fu: Heaven and Earth" are working titles, subject to change before release outside China.]