ARK Park: "Pterosaur Hill" DLC arrives on SteamVR, Windows MR, and PSVR today; Oculus Rift and Viveport updates due in early July
Posted in Company on June 28,2018
On June 28th, Snail Games multiplayer VR game ARK Park released its flight-themed DLC update – "Pterosaur Hill". Featuring tons of new content, the first DLC for ARK Park is now available for FREE on SteamVR, WindowsMR, and PSVR. The Oculus Rift and Viveport versions will also be available very shortly.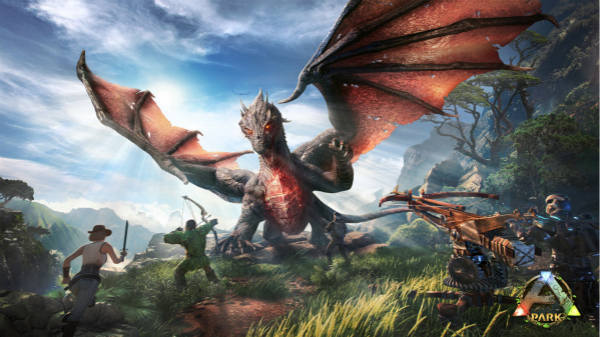 The "Pterosaur Hill" DLC is built around the concept of flight. Three new maps are included: Mountain Lake, Crystal Sky Lift, and Aviary. In addition to using land-based vehicles, players will now get to: float in a hot air balloon overseeing Mountain Lake; ride the Crystal Sky lift, where they can soar through the clouds; and gaze upon the majestic nest of Quetzalcoatlus – the largest prehistoric flying creature – in the Aviary.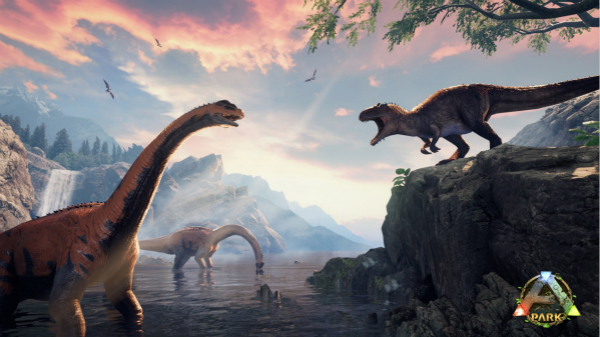 Air battles are a key component of "Pterosaur Hill." Players will be able to hop on a Pterosaur to show off their excellent air combat skills – then traverse the treacherous Death Canyon to find the nest of a fire-breathing dragon. "Pterosaur Hill" also features new weapons and items to spice up combat. For instance, players will be able to equip a Tachi sword to slash away at overly aggressive dinos (the precursor to the katana) and a powerful shotgun perfect for dispatching large numbers of enemies.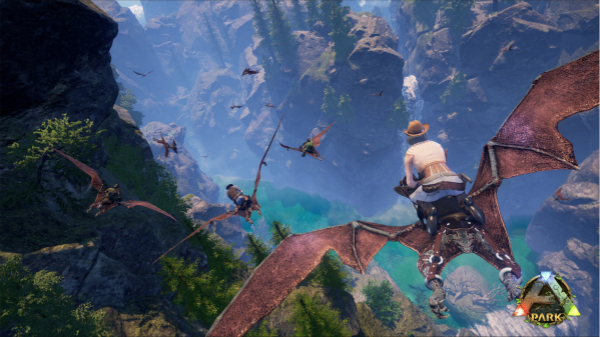 Key Features
Explore a variety of maps without a linear storyline.
Collect eggs and incubate them to raise your own little dinosaurs.
Find materials such as Dinosaur DNA and trade them to craft useful items and more powerful weapons.
Defend the park and its vital technology from rampaging dinosaurs across 6 gorgeous environments.
Revisit the dinosaurs from the popular title ARK: Survival Evolved.
Play with voiceovers and subtitles in English, Japanese, Korean, and Chinese (Traditional and Simplified).