PixARK Free Weekend
Posted in Company on May 29,2020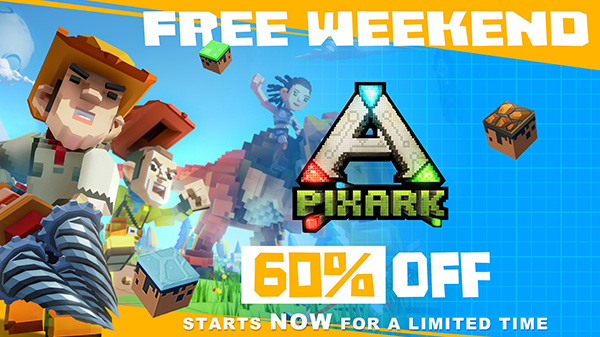 Hey Explorers!
We're celebrating PixARK's 1st anniversary since full release with a FREE WEEKEND event and 60% off SALE on Steam! PixARK will be FREE to play on Steam starting Thursday, 5/28, and through the weekend!
To add to the celebrations is a new patch with Children's Day festivities! New cobalt creatures to discover, skeleton skins to craft, costumes to collect, and more! Throw some candy bombs at your friends to transform them, color the town away with the new paintball gun, or go for a spin on a carousel!
Fun and adventure await you on PixARK! Grab your friends and check out PixARK Free Weekend on Steam here:
https://store.steampowered.com/app/593600/PixARK/
See you on the island!